For the cook lovers,  décor lovers, or both, that is the place you want to spend an afternoon: Culver City Art District. I will share my experience with you:
I was trying to find a nice restaurant for me and some friends to have lunch and I remembered that I heard about La Dijonaise and we quickly decided to give this place a chance.
La Dijonaise
is a cute French Bistro located in Culver City, in this area that I am telling you about. They serve, off course, French food, offering all dishes that you find in a typical French restaurant: from onion soup, escargots, to quiches, crêpes, Entrecôte and the delicious desserts.
As appetizers we had Onion 
Soup, Escargots and the delightful bread and butter. For the main dishes we chose the Salade au Chèvre Chaud (Warm goat cheese croutons, walnuts, tomatoes and mixed greens), Steak Frites
(Aged Charolais New York Steak (grass-fed) with fries), Beef Stroganoff
(Beef tenderloin in mushroom mustard sauce with fries) and Boeuf Bourguignon (
Burgundy beef stew with mushrooms, pearl onions, carrots, and turkey bacon. For dessert we had Éclair and Tiramisu.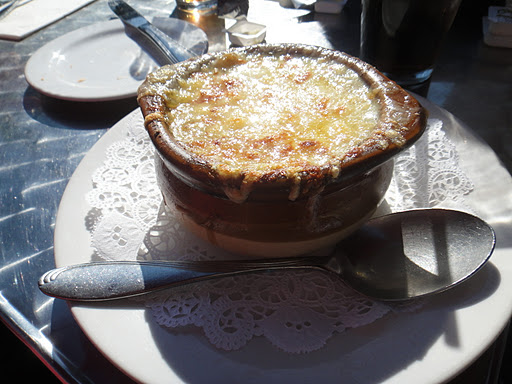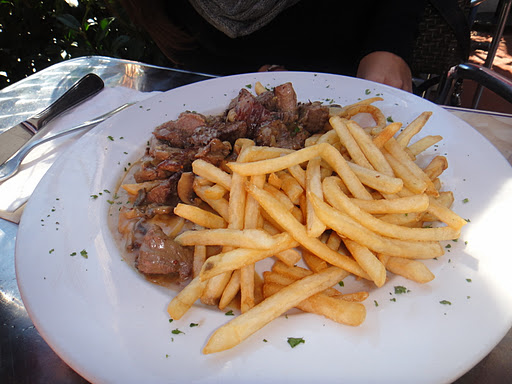 You should try it. But if you are not in the French mood, go for a Father's Office right next door. I talked about the Father's Office in herebefore. 
After the lunch that we realized how cool was the area. The Dijonaise and The Father's Office are located in a furniture mall, in the region that is called Culver City Art District. You can find furniture stores around it, with cool, classic, and modern products. The place is huge and nice. For me was a surprise because I was searching on the internet some specific furniture and lights for my apartment, and when I entered in one of  the stores, there was everything I was dreaming with. H.D. Buttercup is by far the best store they have in the mall. It is a manufacturer furniture mart that sells a variety of brands. They have a lot of different styles of furniture to meet most everyone's tastes and the products are not IKEA style (cheap and low quality). If you are a décor lover, go there that I guarantee you will have some fun. I wish I could have everything in my apartment.