Just between the famous Californian destinations, Los Angeles and San Diego, lays a beautiful and interesting place called Orange County.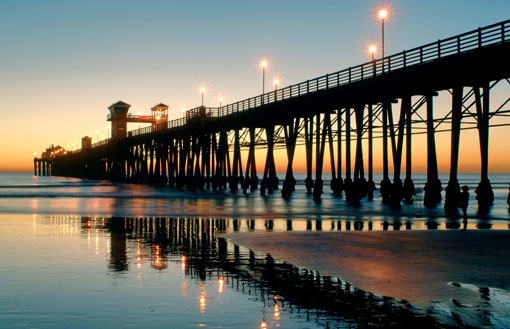 You probably heard about "The OC" through TV Shows that display very rich kids skating around Newport Beach pier, but believe me, Orange County is a LOT MORE THAN THAT.
Among scenic nature, sports, culture and nightlife, the OC has something for every taste, you just need to find out what is it that you are in the mood for! Here are 3 very different, but equally amazing places, all just a few miles away from each other in the gorgeous Orange County.
LUXURIOUS: LAGUNA BEACH – THE MONTAGE


A great way to get the Laguna Beach vibe is to drive down Pacific Coast Highway through it's charming downtown with lots of art galleries, restaurants and cafes and to finish up, pay a visit to the Montage Hotel, I promise you'll fall in love.
Although the stay there is not for everyone (it costs around $800 a night!), you are more than welcome to walk around and have a meal at the Lobby Lounge (piano bar) or at the Mosaic Bar and Grill (poolside restaurant) enjoying the wonderful views of the Pacific Ocean.
I was there in the late afternoon and just had a glass of wine at the Lobby Lounge watching the sunset and listening to an amazing live piano – heavenly experience!


COOL: COSTA MESA – THE LAB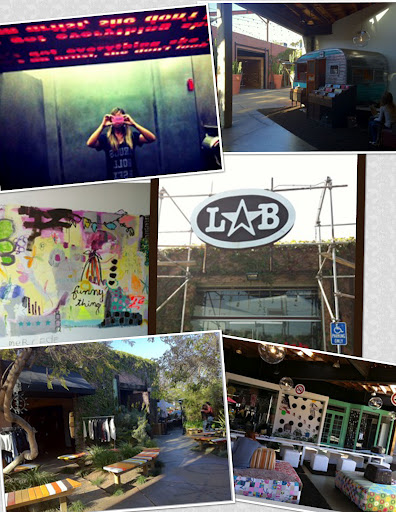 In a hidden place, very close to the famous South Coast Plaza Shopping Center there is a very special and peculiar place called the Lab.
The self-proclaimed "anti-mall" has a few very-cool stores, restaurants and cafes. Artistic and stylish in every way, the lab has murals of art, old trailers filled with old school LP's, and a fire pit that welcomes everybody to gather around.
The Lab often offers free live music and old movies screenings that are always fun.
There is a Cuban restaurant called Habana that is just to die for! The atmosphere is so romantic but cool at the same time! Low lights, old movies being screened on the walls, candles everywhere and amazing food. And all of this for a reasonable price, you cannot miss!
VIBRANT: HUNTINGTON BEACH – SURF AND MORE
Young vibrant beach city, Huntington is known as the Surf City USA.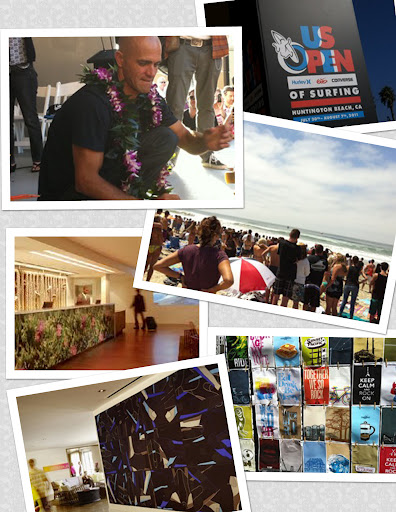 HB has its pick of attractions in the summer, especially during the US Open of Surf, when you can see the world's best surfers, thousands of tourists from all over the World, concerts at the beach, parties almost every night…it is definitely a lot of fun!
All year around there is a street fair that happens every Tuesdays that offers art, food, music, clothes at a very good price.
And just a block from Main Street, it's my favorite place in HB, the Shorebreak Hotel.
This place is different from every Hotel you've seen; it is completely surf style decorated: pictures of famous surfers, waves reports, surf boards all over and even a giant wall art made entirely of wetsuits!
On the second floor, there is a very good restaurant – Zimbalaia – with a terrace with ocean views. It's a great place to get a brunch or a cocktail (or two).

By Debora Dias
A citizen of the World, born in Brazil, living in the US for the past 5 years, 
currently in Newport Beach, CA. Passionate about finding new adventures