If San Sebastian had to be described with one single adjective that would have to be elegant. The coastal city of Spain was once the summer resort of European kings and queens (yes, dictators too) and that elegance the royalty brought to the city has stayed over the years.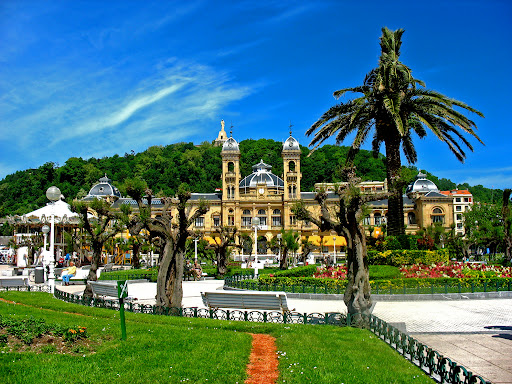 City Hall 












































Everything is elegant in Donostia, the Basque name of the city. The neoclassic architecture that often reminds people of Paris, the busy streets with its small shops, the three beaches that embrace the city and the people themselves. And every September, this elegance is taken to a new dimension when Hollywood stars visit the coastal city to attend the International Film Festival.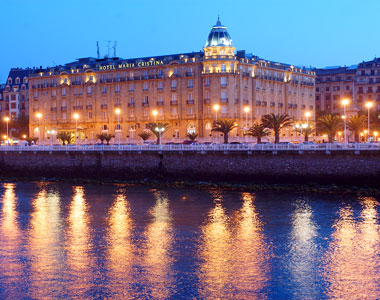 Maria Cristina Hotel
San Sebastian is one of the most touristic cities in Spain, not only because of its elegance and strategic location –the city is only 20 minutes away from the French border and within an hour of distance from Pamplona and Bilbao– but because it is known as one of the best food cities in the world. Not bragging here… Donostia has more Michelin stars per capita than any other city!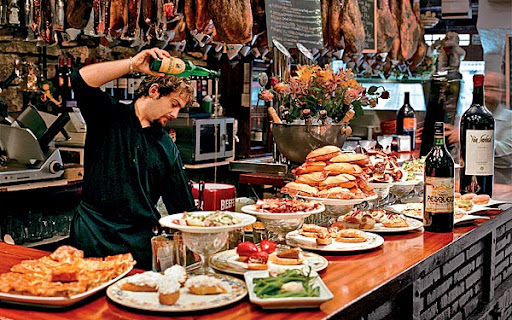 If you want to have the best tapas experience of your life, then San Sebastian is your destination. Visit the old town area (Parte Vieja) and try the exquisite pintxos(tapas in Basque) that bars serve all day long. Or if you'd like to try some typical, yet modern, Basque cuisine then Arzak is your answer. The renowned Basque chef's restaurant is considered to be the 9th best one in the world.
Whether you like the beach or the mountains Donostia has both. La Concha, Ondarreta and Zurriola are the three beaches that every summer get filled with tourists. Ulia and Igeldo, the two mountains that surround the coastal city.
Kursaal auditorium






















San Sebastian is a small city that is often overlooked by tourists that visit Spain and only have the time to visit Madrid or Barcelona, but if you have an extra day on your next trip make sure to include a stop in Donostia. They haven't named it the European Capital of Culture 2016 for no reason!




By Maider Izeta
Former Spanish journalist currently living the American dream 
in the City of Angels. Loves writing, reading, photography, 
music and, of course, traveling!