I heard from different people about Los cabos and I was curious to visit the place. The information I had from the city was that the beach wasn't beautiful, but my perception was totally different. When I just put my feet on the sand I told myself: this is paradise.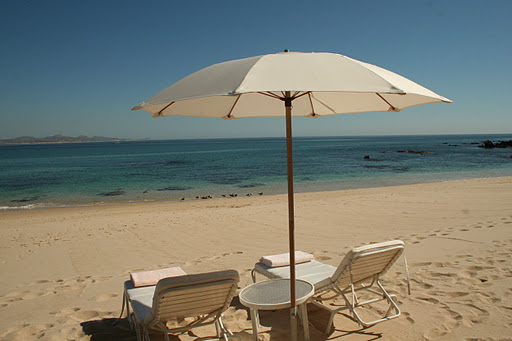 Los cabos is divided in two main regions: San Jose del Cabo ( little town with few options of local hand craft stores) and Cabo San Lucas ( double the size of San Jose with a nice marina surrounded by a big mall and several options of restaurants and bars). We stayed at Palmilla which is close to San Jose del Cabo. The place is absolutely gorgeous and the experience unforgettable. The thing about Los cabos is: stay at a nice hotel and enjoy the environment, pool, relax, no time, no schedule, no meetings, almost no computer … again, just relax.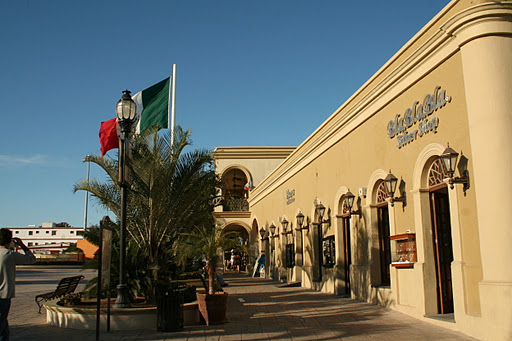 San Jose del Cabo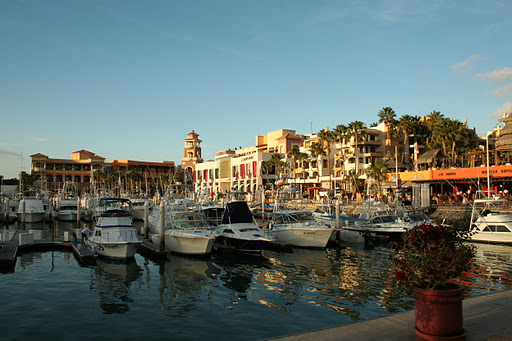 Cabo San Lucas
Los cabos for us was an one and only experience, and the name already says everything. From the moment you arrive at the airport to the moment you get back to the plane, the hotel emphasizes their main characteristic: top quality of service. The hotel is all designed with a Mexican architecture, adding some flavors of modernity and a LOT of comfort. The big amount of nature mixed with the blue sea and sky (never cloudy) make the perfect scenario for a romantic and amazing stay. The flowers, canddles, lights, stones and fountains, every single detail make the moment richer and special. The employees do everything to make you smile and the hotel personalizes your stay with the things you like, from fruits that you eat most, to the music and perfume that better combine with your mood.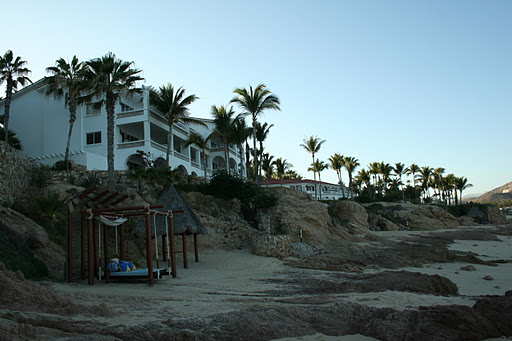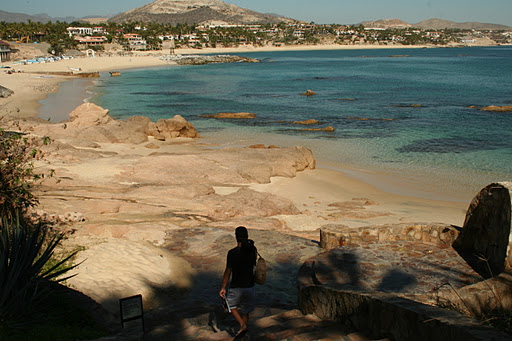 During the day, you can enjoy the paradisiac beach in the nice Mexican cabanas, or just have fun at one of the two amazing pools they offer (facing the sea, off course). To enrich your stay, an amazing spa is available, with all kinds of massages and treatments, pilates, yoga and tennis classes, a complete fitness center and a golf course. The restaurants are additional attractions of the place: the market is a more sofisticated and serious restaurant with delicious food, the Acqua is a modern Mexican style restaurant and the Suviche, a Japanese place.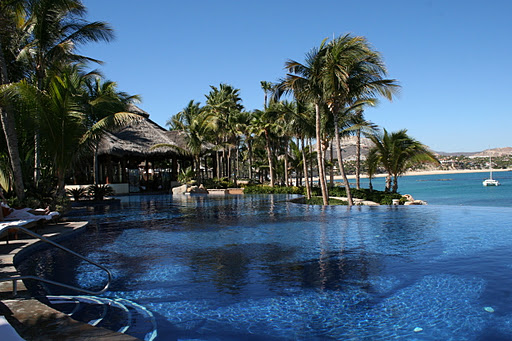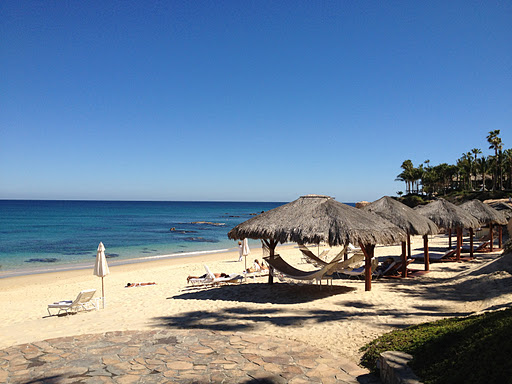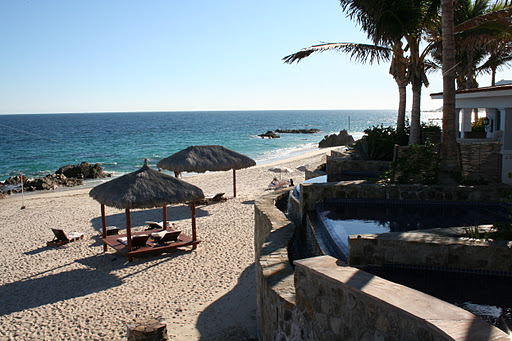 The bad thing about this retreat is to say goodbye and dream with your next one and only experience. 
* A Tip: If you wannna try a restaurant outside the hotel, dont hesitate visiting the restaurant at Las Ventanas hotel: charming ambience, delicious food, incredible service and quality and, again, a very romantic atmosphere. The hotel is really stylish and with a typical mexican decor.