Another finding in the eclectic L.A is the Ink Restaurant. From the TV show to the reality, the winner of Season 6 "Top Chef" TV Program, Michael Voltaggio, created another modern, cozy, small and attractive place in the city, offering nothing more trendy than Tapas. Crossing that door with the Ink logo, you will probably gonna have that one-of-a-kind food experience.
While sitting at the table trying to figure out what you are eating, you can look around and see that everybody is having the same felling: eyes closed, mouth moving slowing, some talking about the flavors, a pause, and than the traditional….. Hmmmm! 
The interesting fact about this restaurant is that Voltaggio uses some traditional American comfort food mixed with different flavors and sauces, and the result is 200% positive. And is not just the food that is unique, all the details in this modern place is special, according to their design and identity, creating a trendy and different atmosphere. Is seems like everything is personalized for you.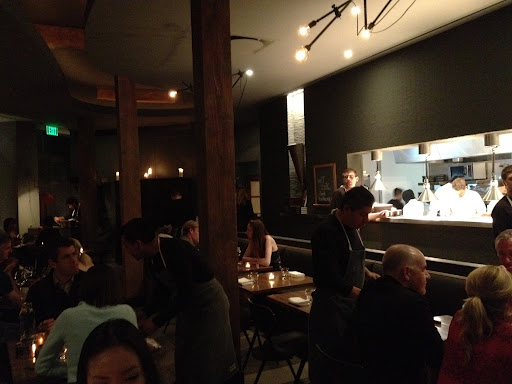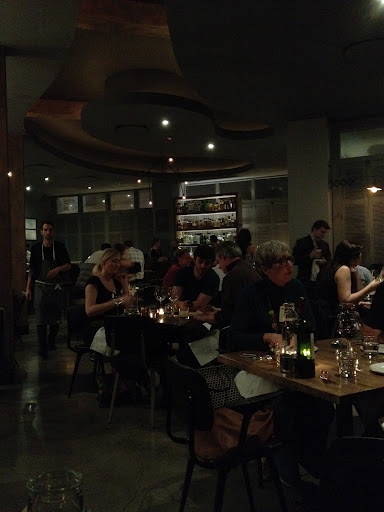 At Ink you have to choose between two options from the menu: 
1st – Tasting menu that changes every week with 4 main dishes + dessert, all selected by the chef. For the tasting, everybody in the table must have this option (they value the sharing experience of flavors).
2nd – You choose between 15 small plates and share with your table the experience. Around three plates per person is the perfect amount. 
We decided to pick our dishes because we wanted to choose what to experience and taste. 
Our choices:
– Steak frites: beef skirt, potato, flavors of béarnaise – TOP ONE
– Pork tenderloin: charcoal oil, young leeks, macaroni and cheese – TOP TWO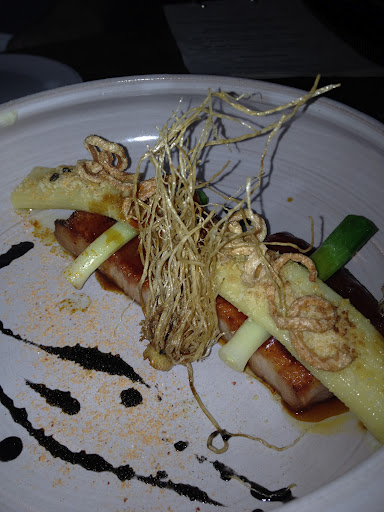 – Beef tartare: hearts of palm,sea bean chimichurri, horseradish, rye – TOP THREE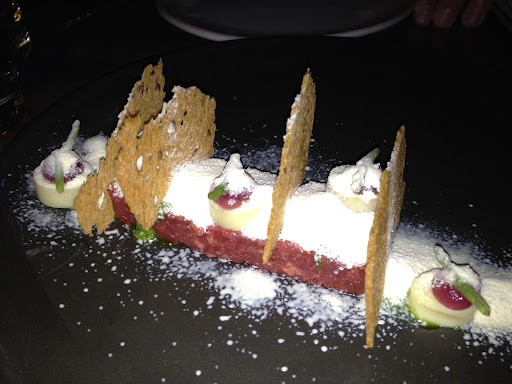 – Sea bass: cauliflower, smoked raisin, caper, brown butter – TOP FOUR
– SpaghettI:  giant squid, squash, hazelnut pesto – TOP FIVE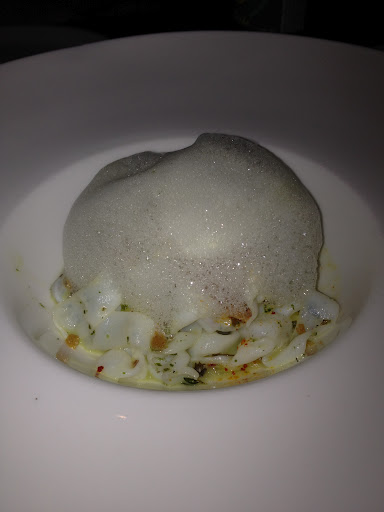 The whole experience exceeded my expectations, and at the end I was so happy with what I had, what I tasted and learned in that special night!